Print and apply systems Hermes C
Product Overview
Print and apply two-color labels in one operation
Hermes C LogoTwo-color printing and applying in real-time
Hermes C is the first labeling system worldwide to print and apply two-color labels in one operation. It has been developed and optimized especially for applications corresponding to the new Classification and Labeling Inventory according to GHS.
Due to the integrated backfeed system single labels can be printed and applied on request without loss of labels.
All shapes of packaging can be marked, for example bottles, cans, drums, buckets, cardboard or pallets.
Because of the modular construction system Hermes C offers a proper solution for every application.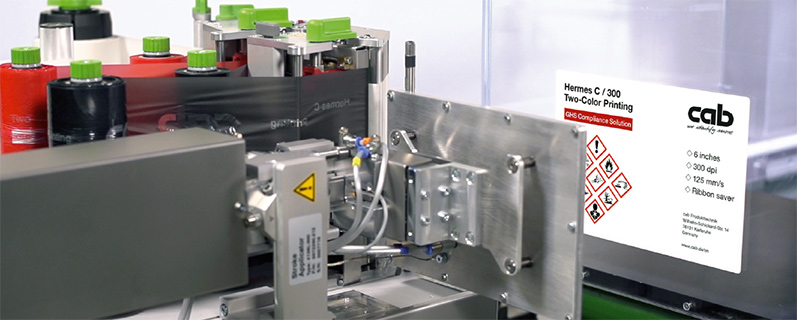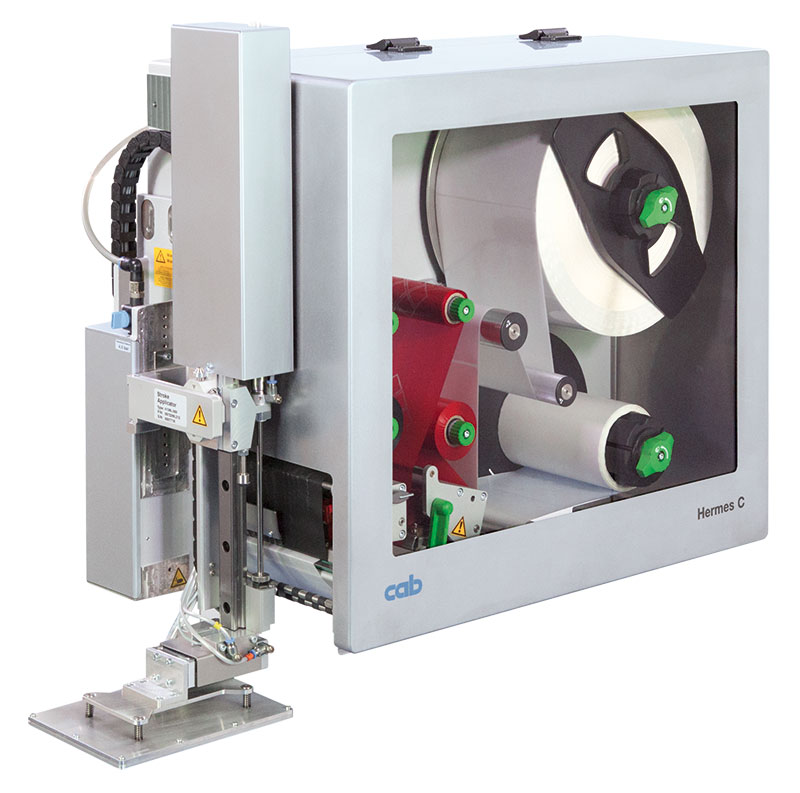 Designed for industrial application
Simple integration in production lines
Interfaces to connect to ERP and Process Control Systems are available
Nominated for German Packaging Award 2015cab wins German Packaging Award 2015 in category "Labels, seals and other packaging aids" with Hermes C. The award was presented on FachPack in Nuremberg in September.
When it comes to marking chemicals and hazardous substances, GHS and REACH demand new, standardized pictograms. The guidelines apply worldwide.
As part of this standardization, imperfectly printed danger symbols, for example blank rhombs, are not permitted any longer.
With Hermes C labels can be individually designed and printed. For your application we provide labels and ribbons, BS5609/3 certified as well.
Sample label